I help you communicate your contents and topics in a professional way.
—-NEW—PODCAST — THREE ENGLISH EXPERTS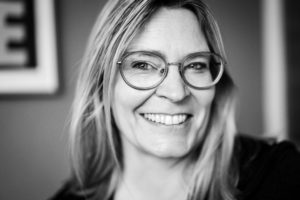 My background: I am a business journalist, project manager, banker with more than 20 years of work experience and experience with English.
As an English Coach…  
… I will find out where your individual weaknesses are when it comes to speaking English. You would really like to gain more confidence in English and want to get the grammar right? You would like to train your staff in English? I have a strong focus on the most important tenses of the language and will get to the point with you – in order to enable learning progress in the short run. Please do not hesitate to contact me and I will send you an individual offer.
Read about all options for individual trainings
… in seminars  
In my seminars you will get the chance to brush up your English in a compact and intensive way. This is not an ongoing course over months – instead, you will immerse into English for three days. The seminars take place in small groups. That way, I can ensure to respond to everyone's individual needs.
Information to the seminar "Mühelos Englisch Sprechen"
…with a focus on Business English
… I can offer you more competence at your workplace. The number of your colleagues who speak English very well is probably very high. Would you like to keep the pace? Do you need a certificate for a new job? Are you prepared to invest time and money and prepare for a business certificate within three months? With the help of my Business-English-Coaching you will be able to achieve these goals.
Information about Business-English-Coaching
ENGLISH GRAMMAR

A grammar for everyone who wants to improve her/his English skills.

ENGLISH TRAINING


I help you improve your language skills and offer individual, personalised trainings.
English to the point – contains explanations to all tenses + more than 1000 single exercise sentences – your daily manual (work with it).
As an author…
…I have written my expertise and experience of more than ten years of teaching  down – I have my own teaching method. As a result there are two books on English grammar available with easy-to-understand explanations and exercises. You can order a signed copy directly from me or buy it online or at your local book seller.
Find out more about the content and read reviews
As a journalist…
… I bring your message to the point. As you know, writing seems to be easy but it is not. I am a trained business journalist and have released factual texts in German and English in newspapers and magazines. A good document at its best is easy to read and understand and contains a message. My work includes researching as well as text writing. Are you looking for someone to support you writing press releases? Would you like to represent your company to the public? I can offer you my expertise, please do not hesitate to contact me.
As a translator… (D-EN and EN-D)
…I would like to help you translate your messages from one language into the other. Would you like to have your homepage, leaflets or any other documents translated into English or German? Please contact me and I will send you my individual offer.
Find out what kind of translations I offer